Overview
VOIP (voice over internet protocol) Dialer allows you to make calls to leads without using a physical phone (mobile phone, landline, soft phone). With the VOIP Dialer, all you need is your laptop, a headset, and a good internet connection.
Wondering why you should use the VOIP dialer? See below...
- You no longer need to burn your phone battery or cellular minutes
- No more hold music
- Less latency because we've eliminated the "hop" between cell phone carriers
- You no longer need to purchase Ring Central or Google Voice for your ISA
VOIP Dialer Cost
$75 per month for 1- 3 CINC users.
No notice is needed to remove the service. The VOIP Dialer can be removed or added monthly by any Broker Level User from within the Settings.
Multiple Dialers can be purchased in order for additional CINC Users to have access.
Requirements:
1. Laptop or desktop computer
2. Good internet connection
3. A headset (you could also use headphones with a microphone)
How to find the Dialer once enabled on your Account: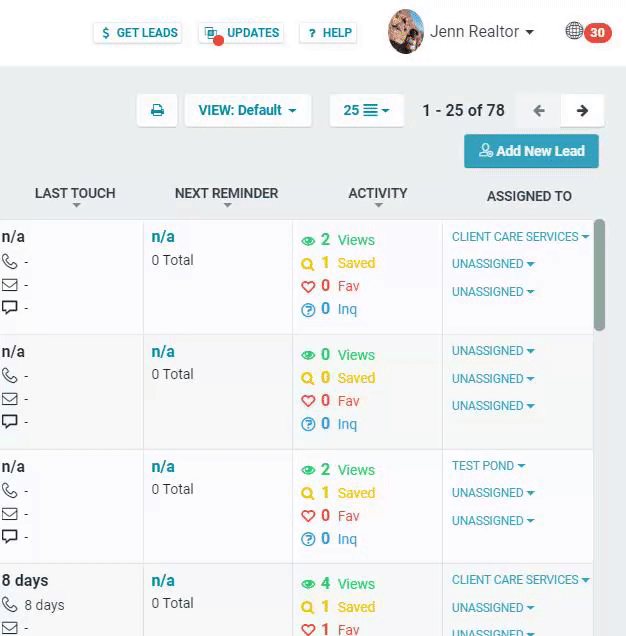 How to use the VOIP dialer:
1) Select/queue leads to call. You can narrow down your call list by using Filters, Pipeline Stages or Labels from your Leads Dashboard.
2) Select which Outgoing Caller ID that you would like to use. Utilize your Cell Phone number or Office number located within your Agent Profile & Settings to be your Outgoing Caller ID. You can also opt to mask your Outgoing Caller ID with your CINC Agent Number.
3) Choose additional preferred Dialer options. See breakdown of options below.
4) When you're ready to dial, select "Start Dialer Campaign"
During the Dialer campaign:
- You are given the option when the lead doesn't answer to END the call & drop the previously recorded audio in as a VM
- The campaign will continue until it completes through the queued leads unless you PAUSE or manually END the entire campaign.
AFTER the Dialer campaign ends:
- You are given the breakdown of your Dialer session through the Dialer History pop-up window.
Click Here for more information on Dialer History.
Want to see the VOIP Dialer in action?
Follow the link to our walk-through video: How To Use the VOIP Dialer